Food, Glorious Food
We've asked our own colleagues and some locals where they would recommend.
Below you'll find just a handful of suggestions based on their own experiences.
Eateries in and around Penpillick, Par
Please note: this list is in order of proximity to Green Acres Cottages, and not in any order of priority or preference; all distances are approximate.
Just click on the restaurant name for a link to the restaurant's own website, and the postcode/mileage for Google directions from the cottages. For sit down restaurants, advance booking is recommended.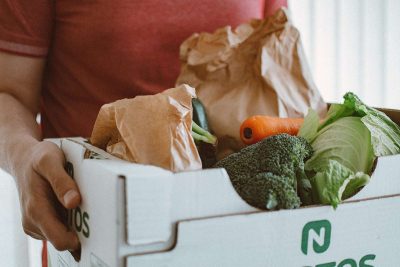 Crown Inn – Cuisine Type: Bar, British
Built in the 12th century, it is one of the oldest pubs in Cornwall.
It's close to St Austell, Bodmin, Eden Project, Lostwithiel, Lanhydrock & Fowey.
Serving locally sourced food. Lanlivery, PL30 5BT – 2.1m/3.4km

The Britannia Inn & Waves Restaurant – Cuisine Type:
A former 18th century Coaching Inn situated between Par and St Austell, with a stylish Freehouse pub, and a delightful restaurant. Par, PL24 2SL – 2.3m/3.7km
Welcome Home Inn – Cuisine Type: Bar, British, Pub, Grill, Gastropub
A quiet small locals' pub in the centre of Par, featuring a slate floor with good disabled access throughout. Par, PL24 2AF – 2.4m/3.9km
Ramshackle Rosie – Cuisine Type: Breakfast, Brunch
This is a restaurant that offers all day breakfasts, with classic rock in a chilled-out atmosphere. Their set breakfasts all come with toast, juices, and hot drinks. PL24 2SQ – 3.1m/4.9km
Sam's Diner (seasonal) – Cuisine Type: American
A modern yet retro vintage American Diner. Situated next door to Par market, with inside and outside dining and free parking. Par, PL25 3RP – 3.3m/5.3km
Asquiths – Cuisine Type: European, British
Opposite the medieval St Bartholomew's church in the heart of the historic Town of Lostwithiel, you'll find Asquiths. They serve modern British food in comfortable and elegant surroundings. PL22 0EF – 3.4m/5.5km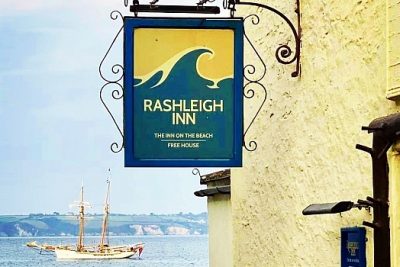 Sam's on the Beach – Cuisine Type: Pizza, Seafood, British
In an airy, former lifeboat station with beautiful harbour views, you'll find a relaxed US-style bistro. Sam's on the Beach is a fish specialist. Par, PL24 2TL – 3.4m/5.5km
Kings Arms – Cuisine Type: Bar, British, Pub
A traditional family-run pub nestled close to the World Heritage Site of the Luxulyan Valley and the Eden project. Visit for quality, locally sourced, home-cooked food, all prepared on the premises. They are Cask Marque and Cask Ale accredited, serving a selection of St Austell ales, wines and spirits. Bodmin, PL30 5EF – 4.3m/6.9km
Edie's Kitchen – Cuisine Type: French, British, Contemporary, European
You can always expect seasonal, local food and a warm welcome at this wonderful restaurant. St Austell, PL25 3PH – 4.4m/7km
Rashleigh Arms – Cuisine Type: Bar, British, Pub
Rashleigh Arms pub and restaurant is perfect for everything. Featuring a choice of reimagined pub classics, fresh seafood, and a selection of mouth-watering sweet options. St Austell, PL25 3FW – 4.4m/7km
The Galley – Cuisine Type: Café, British
With its beautiful views over the harbour, this is the perfect place to enjoy some homemade food. St Austell, PL25 3NN – 4.5m/7.2km
The Longstore Steaks & Seafood Charlestown Harbour – Cuisine Type: Steakhouse, Seafood, British
Delicious steak & seafood dishes served in a modern space with exposed brick, white wood walls & nautical interiors. St Austell, PL25 3NJ – 4.5m/7.2km
The Boathouse – Cuisine Type: Bar, European, British, International
The boathouse is an independent, bustling restaurant situated in the heart of Charlestown. Open Wednesday – Sunday. St Austell, PL25 3NJ – 4.5m/7.2km
The Pier House Restaurant – Cuisine Type: Bar, British, Pub
Situated on Charlestown's Georgian harbour, this charming inn is famous for its appearance in Poldark and other hit series. The restaurant at the Pier House is one of the most scenic places to eat in Charlestown. The menu features fresh seafood, revamped pub classics and much more. Their quality produce is sourced, where possible, from South West suppliers. St Austell, PL25 3NJ – 4.6m/7.4km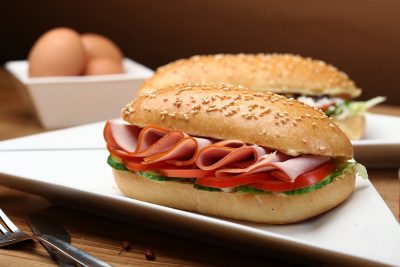 Brown Sugar – Cuisine Type: Café, British
With its great position and outdoor seating during the summer, Brown Sugar Café captures the very essence of Fowey and Cornwall.
Laid back and family friendly, this is the place where you'll find locals and holiday makers alike. Fowey, PL23 1AR – 5m/8km

Sam's, Fowey – Cuisine Type: Seafood, British
In an historic 13th century building in the heart of Fowey, you will find a lively, welcoming restaurant, cocktail bar and lounge. Serving hand-pressed, award-winning burgers, locally landed fish, mussels from the bay, lobsters and scallops from local fishermen on their varied menu.
"Great food, great staff and a great atmosphere is what you will experience at Sam's. A place to feel alive and to lift the spirit."
Fowey, PL23 1AQ – 5.1m/8.2km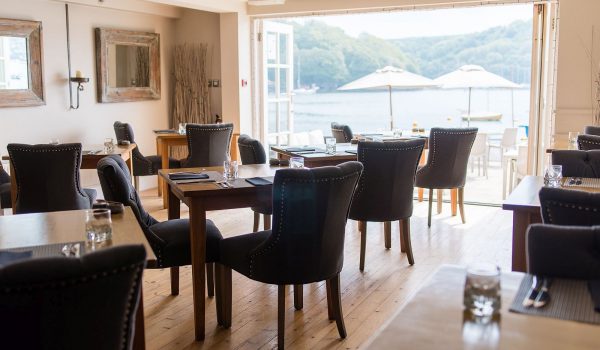 The Old Quay House – Cuisine Type: British, Contemporary
A beautiful, whitewashed Victorian building which was once a refuge for seafarers. Inside you'll find an amazing restaurant with the best views of the estuary in town.
"This Fowey restaurant offers the finest dining in a relaxed setting with spectacular estuary views and outdoor seating. Only the best quality seafood, West Country meat, Cornish cheeses and locally sourced fresh seasonal produce are used."
Fowey, PL23 1AQ – 5.1m/8.2km

[/box]
Hicks Bar
– Cuisine Type: Bar, British, Pub
Located in St Austell Brewery Visitor Centre, a place where you can choose from the delicious menu of reimagined pub classics and seasonal specials, all crafted using fresh local produce. St Austell,
PL25 4BY – 6m/9.6km
Moustache Jacks – Cuisine Type: Bar, British, Vegetarian Friendly
This is a unique licensed Wine Bar & Coffee Café. They serve a full menu of freshly cooked food, including thick cut toasties/sandwiches, burgers, milkshakes & much more. St Austell, PL25 5EW – 6.1m/9.8km