Cornwall – a magnet for artists
A wonderful landscape, clear light and a tradition of crafts have attracted artists and art lovers to Cornwall.
A history of arts and crafts
There are many artists in Cornwall and Cornish crafts are internationally recognised. The Duchy became a hub for the arts in the nineteenth century and the area now has an inherent tradition of artists as well as still attracting promising new talent.
There are a wide range of museums, art galleries and studios available to visit as well as numerous courses, workshops and places to buy Cornish arts and crafts.
When you think of Cornwall a century and a half ago you can imagine dramatic landscapes, hidden coves, quaint little fishing villages, and beautiful golden beaches, as well as industries based on fishing and copper and tin mining.
Cornwall was isolated and inaccessible and then in 1867, the rail network was connected. Thus enabling visitors to savour the delights of the milder climate, clear seas and skies.
Coinciding with the rise in the British Arts and Crafts movement, Cornwall soon attracted artists who for the first time were able to live in the area at a much reduced cost to that in London, but use the railway to maintain exhibits there.
Soon, a new movement in art had sprung up. Known as Newlyn Impressionism, Cornish artists were able to capture the daily lives of the local community on canvas and paint outdoors due to the high quality of light Cornwall is known for and its milder climate (plein-airism).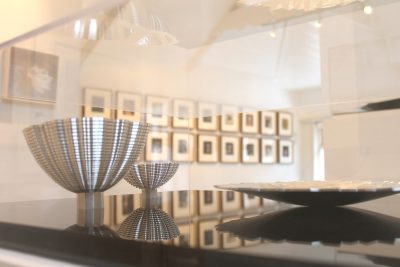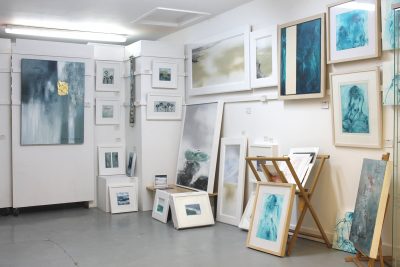 By the late 19th Century, pilchard numbers were in decline in the waters in the area and the fishing industry, always reliant on the weather and good catches, had taken a downturn.
Unemployed fishermen were encouraged to join the newly established industrial school and produce items of homeware in Copper.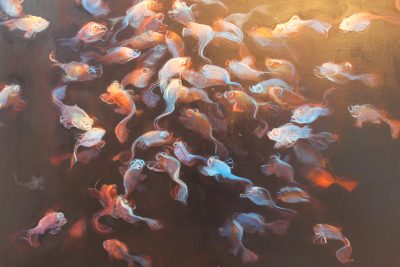 Many of the Newlyn Artists had ventured further into the outstanding landscape and the Lamorna Colony was formed in the picturesque village nearby.
Lamorna became known for jewellery making, pottery and landscape art which used a brighter, unmixed palette.
In 1920, Cornwall's first internationally prominent pottery works were formed in St Ives. Already a magnet for artists, by 1928 there was an established artists' colony, and the St Ives School of painting had opened in the Porthmeor Studios at the centre of the artists' quarters by 1938.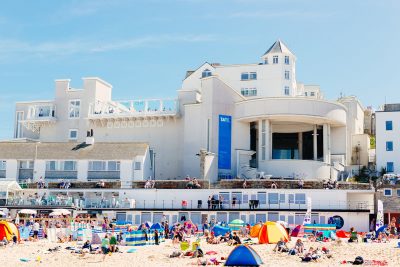 With the advent of the second world war, Cornwall had become a safe place to move to with children, and new artists settled there bringing the avant-garde abstract movement with them.
Art and Craft is still very much alive in Cornwall today. Cornish pottery and original artwork can be found in all areas of the world.
The Tate St Ives opened in 1993 and in 2011 Arts Council Funding helped to reestablish the Newlyn School of Art.
Galleries, museums and festivals are in abundance here and you can delight in wandering into little coves and fishing villages where former sail lofts have been turned into artists' studios, allowing you to buy art and craft pieces directly from Cornish artists.