Daphne du Maurier's Cornwall
"And perhaps one day, in after years, someone would wander there and listen to the silence, as she had done, and catch the whisper of the dreams that she had dreamt there, in midsummer, under the hot sun and the white sky."
Frenchman's Creek
'Last night I dreamt I went to Manderley again'
Manderley, home to Rebecca, the elusive first wife who haunts the nameless second wife in Daphne du Maurier's best-known novel. The passage goes on to describe what is unmistakably Menabilly, the much sought after home of Daphne du Maurier. It was also the setting and integral to the plot in My Cousin Rachel and provided the historical backdrop to The King's General. The dilapidated house, seat of the Rashleigh family, was a favourite trespass of the author when walking. Craved for its solitude for 17 years, she finally signed the lease in 1943 and lived there for the next 25 years.
Today Menabilly sits on National Trust land at Gribben Head. Still remote, it conjures up an elusive foreboding quality, often found in du Maurier's novels.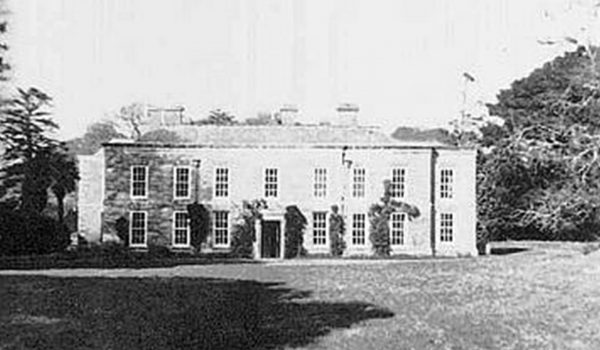 Early life and influences
Daphne du Maurier was born into a privileged life. The du Maurier family dynasty had a rich and long history, connected to aristocracy and the arts.
Family friends included J.M. Barrie, author of Peter Pan. Her father and mother were both actors. The arts were encouraged and the young Daphne spent her childhood in a world of imagination.
She was also an avid reader who particularly enjoyed novels by the Brontë's. The du Maurier family had their own secret language, rather like the Brontë's did.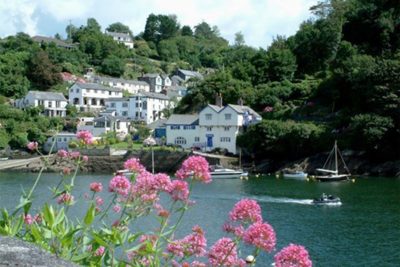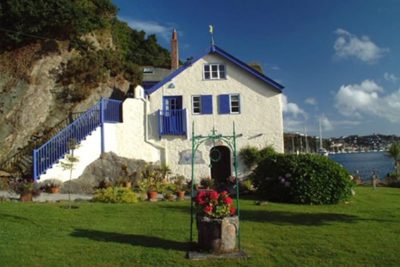 Romantic novelist?
Often labelled as a romantic novelist, Daphne du Maurier's work includes dark tales, history, intrigue and often Gothic elements. The only novel to which she agreed truly was romantic was Frenchman's Creek.
She was inspired by the landscape and loved the sense of freedom and remoteness Cornwall gave her. She also enjoyed researching history, particularly of her own family and places that meant a lot to her.
It's no wonder that Cornwall with its rich history, wonderful landscape and myths and legends appealed to her and can be seen woven throughout her works.
Locations in Cornwall
Ferryside on the banks of the river at Boddinick, is where the du Maurier family holidayed.
'The Nook' – across from Ferryside was home to Miss Roberts whom Daphne du Maurier would lodge with when the family returned to London.
Lanteglos Church – Daphne du Maurier and Sir Frederick (or Tommy 'Boy') Browning married at the church and then honeymooned at Frenchman's Creek.
Frenchman's Creek – one of the seven creeks found on the Helford River.
Menabilly – otherwise known as Manderley, was home to the Browning family for 25 years.
Kilmarth – setting for 'The House on the Strand' and du Maurier's final home is in Tywardreath.
Jamaica Inn – accessed from the A30 at Bolventor, Daphne visited it with a friend and was inspired to write her novel of the same name.
The Bocconoc Estate and Lanhydrock feature in 'The King's General'.
Stay nearby at Green Acres Cottages at Penpillick.
Novels
The Loving Spirit, 1931
I'll Never Be Young Again, 1933
The Progress of Julius, 1933
Jamaica Inn, 1936
Rebecca (1938)
Frenchman's Creek (1941)
Hungry Hill (1943)
The King's General (1946)
The Parasites (1949)
My Cousin Rachel (1951)
Mary Anne (1954)
The Scapegoat (1957)
The Glass-Blowers (1963)
The Flight of the Falcon (1965)
The House on the Strand (1969)
Rule Britannia (1972)
Short Stories
Happy Christmas (1940)
Come Wind, Come Weather (1940)
The Apple Tree (1952)
Early Stories (1959)
The Breaking Point (1959)
Castle Dor (with Sir Anthony Quiller-Couch) (1961)
The Birds and Other Stories (1963)
Not After Midnight (1971)
The Rendezvous and Other Stories (1980)
Classics of the Macabre (1987)
Plays
Rebecca
The Years Between
September Tide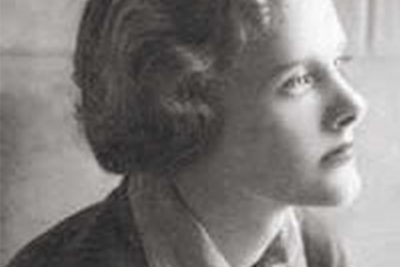 Non-Fiction
Gerald: A Portrait (1934)
The du Mauriers (1937)
The Young George du Maurier: a selection of his letters 1860-67 (1951)
The Infernal World of Branwell Brontë (1960)
Vanishing Cornwall (1967)
Golden Lads, Sir Francis Bacon, Anthony Bacon and their Friends (1975)
The Winding Stair: Francis Bacon, His Rise and Fall (1976)
Growing Pains – the Shaping of a Writer (1977)
Enchanted Cornwall (1989)