Sea Safaris & Sailing
Take to the ocean for a different view of Cornwall.
Wild seas
If you love wildlife and want to explore around Cornwall's coast, then why not book a sea safari?
Dolphins, grey seals, porpoises, sun fish, basking sharks and marine birds including puffins can all be seen around the coast. A good tour guide will know just where they might be found and without disturbing their habitats be able to navigate to likely viewing spots.
A typical sea safari cruise will last 1 to 2 hours. Guides will also give you some sea faring history and answer questions about the wild inhabitants.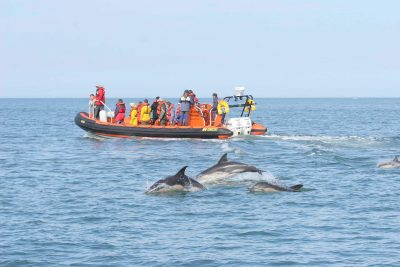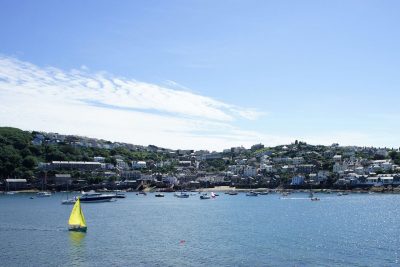 Sailing
As well as the Atlantic and English Channel there are plenty of estuaries and rivers waiting to be explored in Cornwall. Whether sailing for pleasure or for the sport of fishing, harnessing the power of the wind and navigating the natural environment is a wonderful way to enjoy the scenic beauty of Cornwall.
Specialised Charters provide trips for fishing, photography and sightseeing onboard Obsession. Operating on the Lizard peninsula and in the Falmouth Bay area, the boat can take a maximum of 2 passengers, so personal attention is assured at all times.