The Best of the Duchy of Cornwall
Every county has a number of artisan producers and specialist products which are unique to the area, but Cornwall has the advantage of having a fantastic natural larder on its doorstep, the abundant rural landscape, and rolling ocean surrounding it.
A tradition of art and entrepreneurship is also rife in the Duchy, and a heavy dose of encouragement and investment means there's an enviable list of things that are made in Cornwall.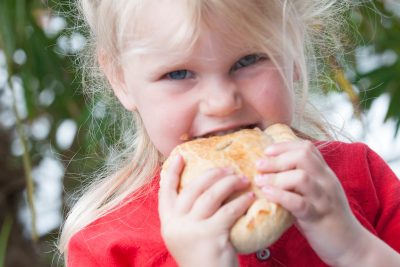 Places to buy and sample Cornish Food and Drink
If you'd like to sample or buy something deliciously Cornish then there are a number of places you can look out for whilst on holiday.
Trenance Chocolate
Look out for these handmade chocolates in retailers across Cornwall, or visit The Chocolate Factory and Craft Centre on the road to Mullion Cove.
Trevilley Farm
Produce Boxes delivered to your apartment or holiday cottage for a real taste of Cornwall!
[/box]
Cornwall companies to look out for in the shops and markets
Cornish produce is actively supported in the Duchy, so look out for some of these names whilst on holiday.
Why not take back a truly Cornish holiday memento?
You'll also find some of these products nationwide.
Brian Etherington Meat Company Limited – Locally reared lamb, pork, beef, chicken, game and turkey. Based in Redruth, the company can be seen at various food fairs.
Cornish Cheese Co – Award-winning Cornish blue cheese
Cornish Chicken – Free range Cornish chicken
Cornish food box – Company Food boxes made up from Cornish produce
Cornish Gin Distillery – Cornish spring water distilled in a traditional copper pot
Cornish Meadow Preserves – Traditionally made preserves and mustard
Cornish Orchards – Pressed apple, elderflower and lemonade juices and cider made in a traditional way
Cornish Pizza Company – Fresh pizzas made daily with a variety of interesting flavours and names!
Cornish Premier Pasties – Traditional and speciality Cornish pasties
Cornish Sea salt – Hand-harvested sea salt from the Lizard Peninsula
Cornwall Food – Traditional dishes, soups sandwiches and cakes made from locally sourced ingredients
Crantock Bakery – Traditional pasties, pies and sweet treats
Deli Farm Charcuterie – Award-winning air-dried meats
Furniss – Delicious Cornish biscuits
Get Fruity – Health Food Bars
Grumpies – Handmade savoury pies
Harbour Brewing Co – Contemporary beers made from locally sourced ingredients
Haye Farm Cider – Hand-crafted cider using a traditional 13th-century method
Hubble Jams – Chutneys, marmalades and curds made over an aga in a traditional way
Just Water Ltd – Still and sparkling bottled water sourced from Bodmin
Keltek Brewery – Producers of the King 5.1% Magik 4% Golden Lance 4% and Even Keel 3.4% beers
Kernow Chocolate – 21 flavours of chocolate
Kernow Sausages – Award-winning sausages
Lynher Dairies – Producers of a semi-hard traditional Cornish Yarg cheese
Nancarrow Farm – Traditional Cornish organic meats
Ninemaidens Mead – Finest honey from their own hives and local products go in to this traditional mead
Penpont Brewery – Cornish cask and bottled ale
Posh Pasty Co – TV chef and personality James Strawbridge and his wife Holly's gourmet pasties, chutneys, relishes and sauces
Proper Cornish – Traditional handmade Cornish pasties
Sharp's Brewery – Producers of the famous Doom Bar and other award cask beers
Simply Cornish – Traditional bakery products including pasties, saffron cakes and shortbreads
Simply Oils – Produced from rapeseed grown on the north Cornish coast
Skinner's Brewery – Brewers of ales and lager in Truro, including the famous Betty Stoggs.
Southwestern Distillery Limited – An independent family producer of Tarquin's Gin and Cornish Pasties
Made for Life Organics – 100% organic skin and body care
St Ewe Free Range Eggs – Eggs from happy hens in Truro
St Ives Cider – Handcrafted artisan ciders
Trewithen Dairy supply milk and dairy products across Cornwall and beyond