All About Watergate Bay
Located on the north Cornish coast with golden sand reaching out into the blue Atlantic sea, Watergate Bay is one of Cornwall's best-known beaches.
Introducing Watergate Bay
Two miles of golden beach, great food and a laid-back surf culture come to mind when you think of Watergate Bay. The sheltered arched bay is blessed with smooth fine sand and a clear blue sea. Rocky outcrops towards the steep rugged cliffs make for great rock pooling.
Situated on the North Cornwall coast, the beach is West facing and catches the swells from the Atlantic, earning it a well-deserved reputation as one of the top surf beaches not only in the UK but in the world.
Whether it's mid-winter or the height of summer, there's always something to do. Watergate Bay beach is also rated "excellent" by The Good Beach Guide Marine Conservation Society.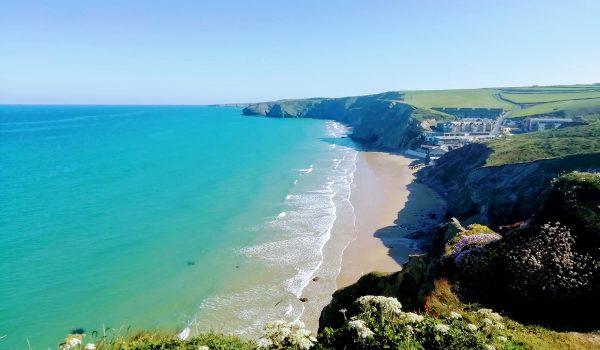 There's a lot going on at Watergate Bay and you're guaranteed to see surfers getting to grips with the waves all year round. As well as all the water activities, competitions for Surf, Beach Polo, Paddleboarding and Thundercat Racing take place on certain dates. Kite flying and kite surfing are also popular.
RNLI lifeguards watch the water May – September, from 10am until 6pm, as there can be strong rips in either direction in the water. They're usually on duty during Easter Bank holiday weekend as well.
Surf instructors are also on the beach and in the water all year round. Westcountry Surf School, The Extreme Academy and O'Neill Surf Academy are situated on the beach and offer tuition in surfing, paddle boarding, kite surfing, waveski and hand planing as well as equipment and wetsuit hire.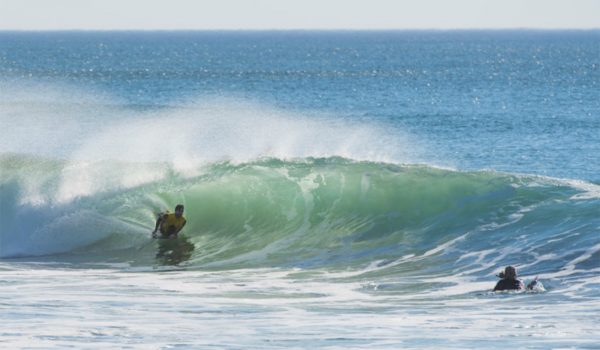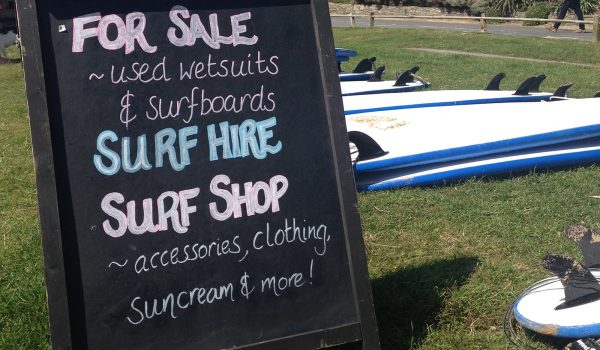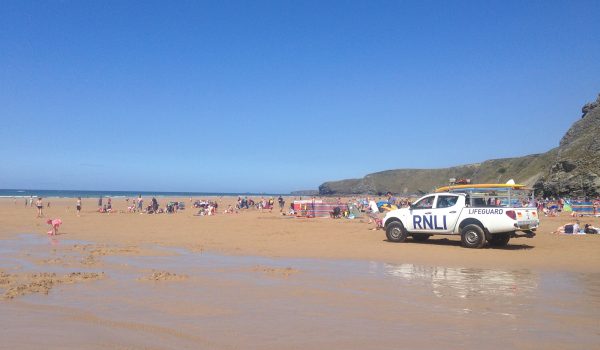 Eating out at Watergate Bay
Situated right on the beach is The Beach Hut, a relaxed restaurant offering seasonal menus and a great Extreme hot chocolate! Just next door there's also Restaurant Emily Scott serving Cornish fish and seafood and with the most stunning sea views. This new restaurant serves up meticulously-sourced local ingredients; a stripped-back and simple fish and seafood menu, with seaweed on the walls and flowers on the tables. In the beach car park, you'll find takeout pizza, ice cream, hot dogs and coffee.
The Watergate Bay Hotel is also open to non-residents and serves a classic brasserie-style menu at Zacry's, and a seasonal menu at The Living Space.
Wax is situated only about 200 yards from the beach where there are also kiosk-style cafés, great for an ice cream or freshly baked brownie.
Surrounding walks
Watergate Bay is situated between Newquay and Padstow, being around 3 miles from Newquay and 12 miles from Padstow taking the South West Coast Path.
At low tide it's possible to walk from Watergate Bay to Newquay via the beach. The south west coast path route can be challenging to walk with steep gradients in some places' However, it does offer spectacular views, with many beaches and bays on the way. Stop off at Porth Veor Manor for a cream tea on the way to Newquay, or head to Padstow – a well-known foodie capital of Cornwall – where both Rick Stein and Paul Ainsworth have restaurants.
Maps are readily available from Bestwalks, the price comparison site for books and maps on walking in Cornwall and throughout the UK.
Dogs welcome
Dogs are welcome on the beach all year round and will enjoy the surrounding walks. Choose our dedicated dog friendly accommodation, Tregurrian Villas, or Waves should you wish to bring your pet.
Getting here
Newquay airport is 2 miles away where a taxi can be pre-booked or check the First Bus timetable which offers a regular bus service. The beach is easy to access by car with plenty of pay and display car parking space and toilet facilities including shower areas.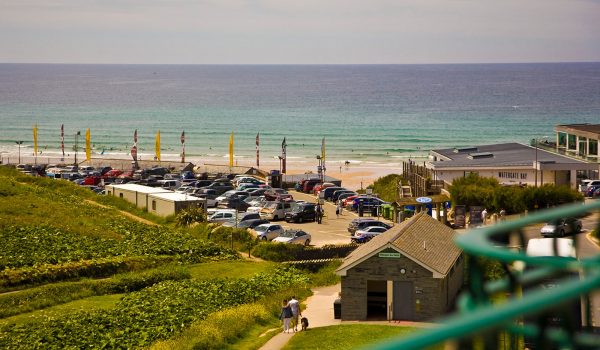 Kids love Watergate Bay
Holiday in Watergate Bay with the kids and you might not need to go anywhere else! Miles of golden sand, rock pools and waves can keep tiddlers to teens happy. Crab watching, wave jumping, shell hunting, and sand sculpting can while away the hours. In this gadget techno age, a traditional bucket and spade holiday with some seaside charm can be just what the doctor ordered.
There's a beach shop with buckets, spades and ice cream on hand and there are plenty of child-friendly eateries – there's no need for sandy sandwiches! The Beach Hut and Zachry's all have dedicated children's menus which will inspire even the fussiest eater whilst a little further up from the beach there's a pub and take away café.
Older children will love the 'Kids Only Surf Lessons' offered during the summer holidays. Suitable for 6 – 12 year olds, instructors teach water safety as well as those all important surfing skills. Parents can book their surf lessons separately! Surf lessons are available all year round and equipment is available to hire.
Watergate Bay isn't just for the summer though. Sand angels, sand writing, rock-pooling and stone sorting are just as good in welly boots and a winter coat and nothing can beat a crisp brisk walk followed by an Extreme Hot Chocolate at The Beach Hut. The more adventurous (or if you really want to wear them out) you may like to try a cliff top walk and take to the south west coast path. Newquay lies to the south and Padstow to the north with some breathtaking views on the way.