Read more, stress less
Books have played a large part in my life since I was a very small child. I have always loved reading; I have no favourite genre and I still devour at least 2 books a week.
To be frank, my idea of heaven is pretty much a huge library, exactly like the library which was gifted to Belle, in Beauty and the Beast!
It's one of my favourite ways to relax. You get a drink, you sit in a comfy chair or snuggle up in bed, and within minutes of opening your book, you can be transported to another place, another century, or both.
There are thousands upon thousands of books out there for you to read, be it a hardback, softcover or e-book, you are totally spoilt for choice.
We've compiled a list of books (genre: fiction) that have been set in our beautiful county of Cornwall. The list is in no way meant to be a definitive one for the subject of Cornwall. They are just the books that we've either read ourselves or have had suggested to us by our visitors.
So, in no particular order *drum roll please*: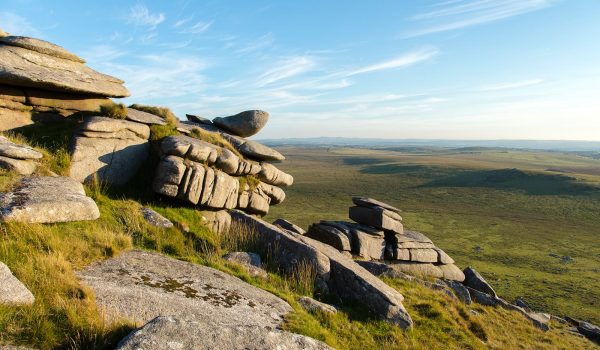 Bodmin Moor

Jamaica Inn – Daphne du Maurier
Mary Yellan crosses the windswept Bodmin moor in Cornwall to the home of her fondly remembered Aunt Patience, Jamaica Inn, after the death of her mother. On arrival, she finds Patience a changed woman, downtrodden by her vicious and domineering husband, Joss Merlyn.
Mary finds that the inn is a front for a lawless gang of criminals, and she is unwillingly dragged into their dangerous world of smuggling and murder. Before long she will be forced to cross her own moral line to save herself.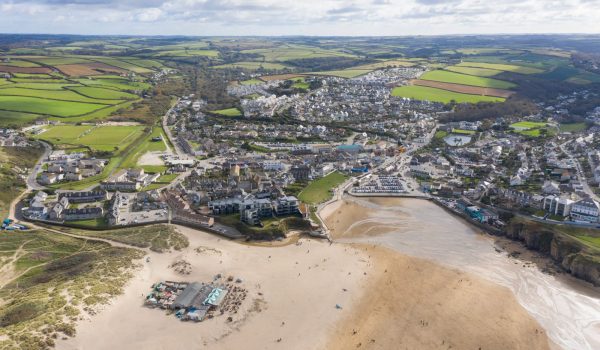 Perranporth

Poldark – Winston Graham
Set in Cornwall in the 1780s. Ross Poldark returns from fighting in the American War of Independence to his land and his family. His anticipated joyful return is set back when he discovers that his father is dead, the girl whom he loves is engaged to his cousin, his copper mine is failing, and his estate is derelict.
But his sympathy for the destitute miners and farmers of the area leads him to rescue a half-starved, impoverished miner's daughter, an urchin called Demelza Carne, from a fairground brawl and take her home. This simple act alters the whole course of his life.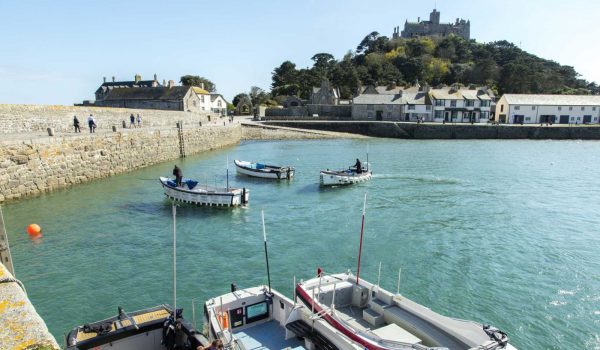 St Michael's Mount – often used as a backdrop for adaptations of Rosamunde Pilcher's novels

The Shell Seekers – Rosamunde Pilcher
Penelope Keeling, an artist's daughter, had a Bohemian childhood in London and Cornwall. She had an unhappy wartime marriage and the one man whom she truly loved. She has three children and accepts them as they are.
She discovers that her father's painting, The Shell Seekers, which is her most treasured possession, is worth a small fortune. Penelope has to make the decisions that will determine whether her family will be split apart or if they can continue to survive.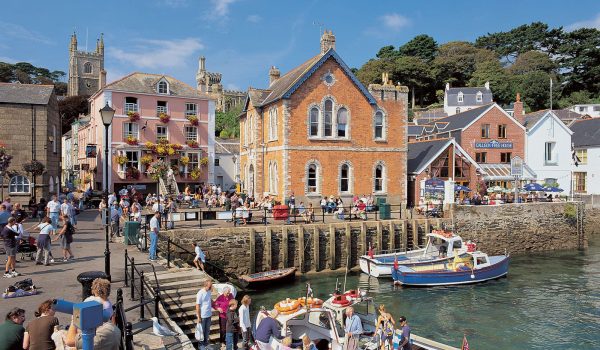 Fowey

My Cousin Rachel – Daphne du Maurier
Young Philip Ashley was raised by his older cousin Ambrose to be his heir. They are extremely close until Ambrose goes to Florence, for his health, and meets and marries a woman named Rachel. In a short time, Ambrose is dead, and Philip receives a letter from his uncle about his suspicion that Rachel is poisoning him. Philip sets out to find out the circumstances around his cousin's death, just as his cousin's wife arrives.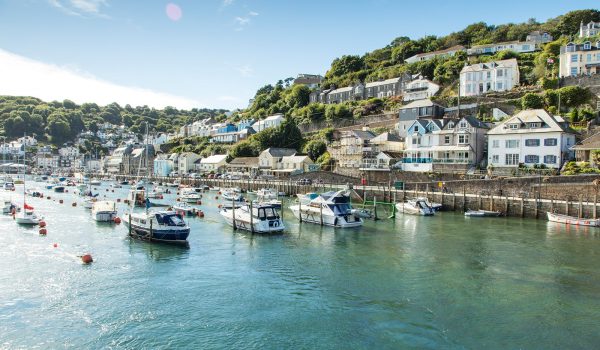 Actually based on Torquay, but set in the fictional town of St Loo, often confused with the actual town of Looe!

Peril at End House – Agatha Christie
Nick Buckley, is such an unusual name for a pretty young woman. But then she did lead an unusual life. First, on a treacherous Cornish hillside, her car's brakes failed. Then, on a coastal path, a falling boulder missed her by inches. Later, she was almost crushed in bed by a falling oil painting. When Hercule Poirot discovers a bullet-hole in Nick's sun hat, he comes to the decision that the girl needs his protection. Meanwhile, he unravels the mystery of a murder that has yet to happen.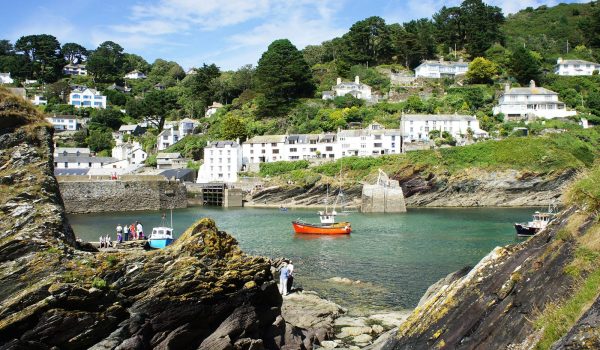 Polperro – the author based Polgelly on this town.

The Rose Garden – Susanna Kearsley
After the death of Eva's film star sister Catrina, she leaves California and returns to Trelowarth, Cornwall, where they spent their childhood summers, to scatter Catrina's ashes and thus return her to the place where she belongs. In doing so Eva confronts ghosts not only from her own past but those from a time long before her own. The house where she so often stayed as a child is home not only to her old friends the Hallets but also to the people who had lived there in the eighteenth century. Eva finds herself able to see and talk to these people, and she falls for Daniel Butler, a gentleman smuggler who lived and died long before she herself was born.
Eva begins to question her place in the present and comes to realise that she too must decide where she really belongs, the life she knows or the past she feels so drawn to.
False Lights – KJ Whittaker
Set in an alternate history in Cornwall. It's 1817 and Napoleon has won the Battle of Waterloo and England is under French occupation, presided over by his ex-wife, Josephine.
A half-drowned girl washes up on a Cornish beach, escaping French soldiers after the murder of her black sea captain father. An aristocratic soldier-spy, haunted by his part in the defeat at Waterloo. Together they become caught up in a web of treachery and espionage as plans are laid to free Wellington from captivity and lead an uprising against the French occupation. An adventure stretching from London to the Scilly Isles.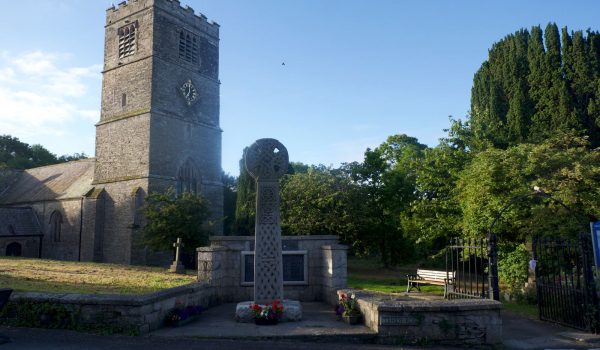 Tywardreath

The House on the Strand – Daphne du Maurier
On the understanding he will be a guinea pig for a new drug that his friend, Professor Magnus Lane has developed, Dick Young is allowed to stay in his house in Cornwall. As a result of this experimental drug he is transported back to fourteenth-century Cornwall, and with each 'trip' he becomes more involved with medieval intrigue, adultery and murder.
Is it merely a hallucination, a subconscious escape from his own complicated life, or a real journey into the past? As he becomes obsessed with the world he visits, the past and present eventually become inseparably and dangerously mixed.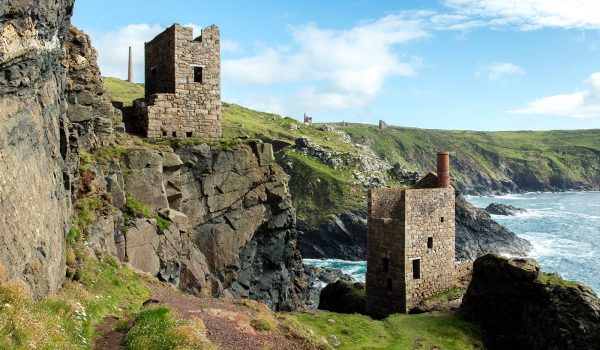 Hal's Cornwall

The Death of Mrs Westaway – Ruth Ware
When Harriet 'Hal' Westaway receives an unexpected letter telling her that she's inherited a substantial bequest from her Cornish grandmother, it seems like the answer to her prayers. She owes money to an increasingly aggressive loan shark, and she needs to get her hands on some cash as quickly as possible.
There's just one problem – her real grandparents died more than 20 years ago. The letter has been sent to the wrong person. Hal knows the cold-reading techniques that she's honed as a seaside fortune-teller could help her get the money. If anyone can con their way into a stranger's funeral and then claim a bequest they're not entitled to, it's Hal.
She makes a life-changing choice, but once she begins the deception, there is no going back. She must keep going or risk losing everything, even her life…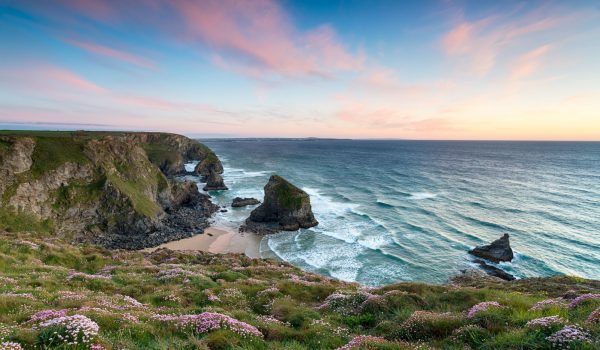 Cornwall Coast

A Cottage by the Sea – Ciji Ware
Blythe Barton Stowe found what was certain to be the perfect escape from the pain and humiliation of recent events in her Hollywood life, in a remote cottage on the wild coast of Cornwall. However, she soon appears to be reliving a centuries-old tragedy, and the handsome owner of the shabby manor house on the hill appears vitally entwined in her destiny. As they unearth one shocking family secret after another, she is forced to conclude that her fascinating neighbour is more than just a struggling British gentleman determined to save his ancestral home. And the impeccably honourable Lucas Teague begins to see Blythe as a lifeline in an otherwise bleak existence. But is the unconcealed attraction they're experiencing a risky distraction, or could it be strong enough to surpass the overwhelming intricacies of time and place?
China Court – Rumer Godden
Tracy Quinn, daughter of a screen star and raised on film sets around the world, returns to her adored family home, a country house named China Court. Her grandmother's recent death has set in motion events that threaten Tracy's future and the very existence of China Court. As Tracy fights to save the old house, inhabited by five generations of Quinns, the ancestors who created it are evoked: profligate, faithless Jared; Eliza, the embittered spinster; and Ripsie, an outcast orphan who rose to become the powerful matriarch.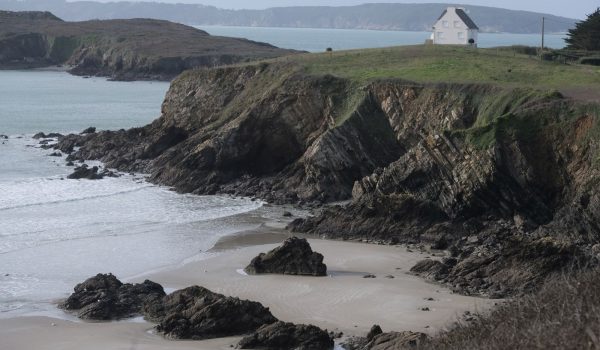 Frenchman's Creek

Frenchman's Creek – Daphne du Maurier
The Restoration Court knows Lady Dona St Columb to be ready for any reckless behaviour, any shock that will alter the tediousness of her life. But there is another, hidden Dona who longs for honest love, freedom and sweetness, even if it is spiced with peril.
Dona retreats to Navron, her husband's remote Cornish estate, to escape the shallowness of court life. There, she seeks peace in its hidden creeks and solitary woods. What she finds instead is a Frenchman, a daring pirate, hunted by all Cornwall, who, like Dona, would happily gamble his life for a moment's joy.
Together, they embark upon a quest rife with danger and glory, one which presents Dona with the ultimate choice: sacrifice her lover to certain death or risk her own life to save him.